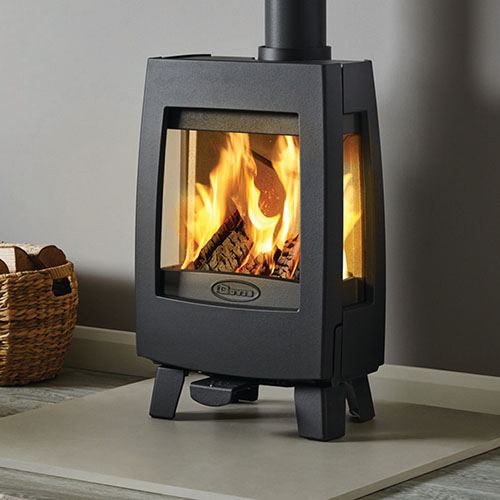 Dovre
There is nothing like the irresistible ambience of a real wood burning or multi-fuel stove. Expertly crafted to be traditional in appearance yet modern in flexibility and convenience, our stoves continue to offer home owners the best of all worlds. Whether you choose a wood burning stove or a multi-fuel option, they are clean burning, highly efficient and available in sizes and styles to suit most rooms and living spaces.
Ecodesign is the European-wide programme to lower emissions. It is due to come into force in the UK in 2022. The main manufacturers in the SIA have developed stoves for sale that meet the lower emission limits now and will only manufacture Ecodesign compliant stoves from 2020, two years ahead of schedule. The stoves will be branded with the SIA Ecodesign Ready label that will inform consumers that the stove will meet the new stringent emission limits.
Wood burning stoves are also making a significant impact on carbon reduction. Wood is a renewable energy and virtually carbon neutral.
Coupled with the reduction in CO2 from burning logs in a stove means that Ecodesign Ready wood burning stoves can both deliver carbon savings and help improve air quality.
---
Products