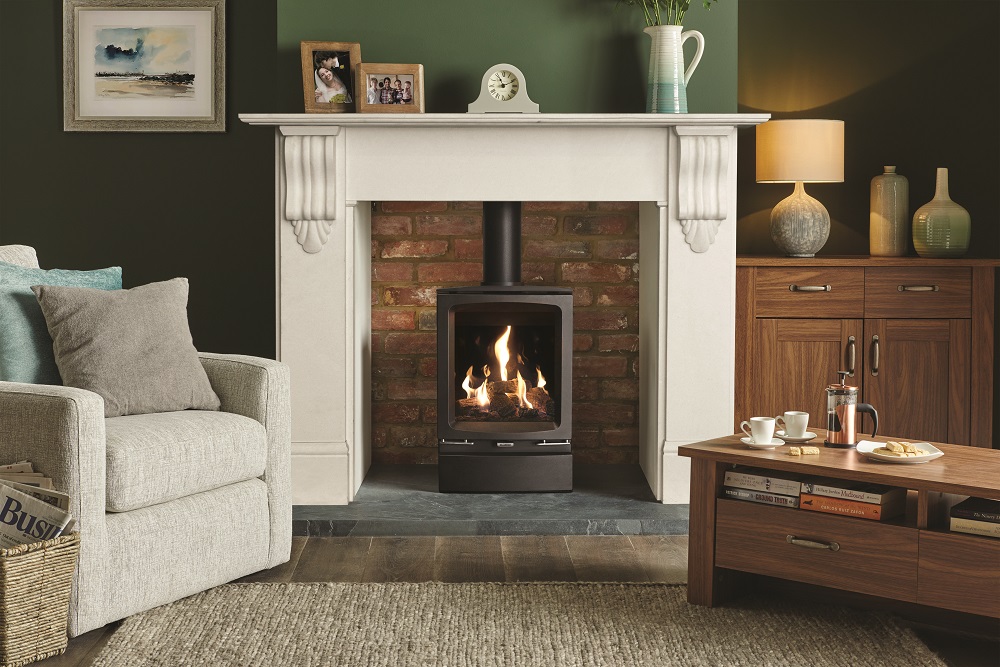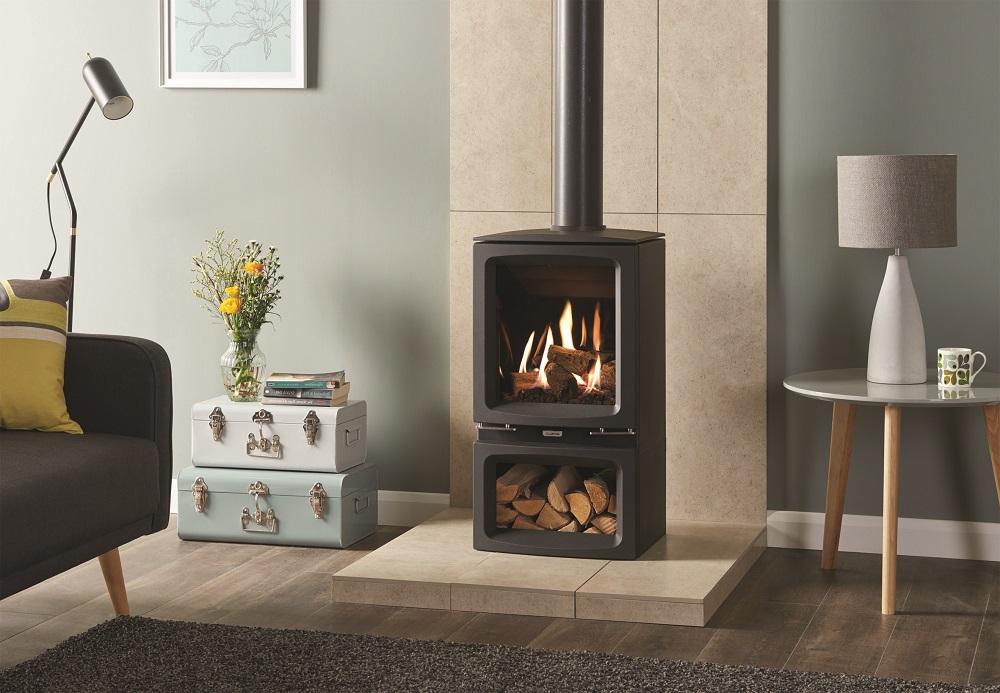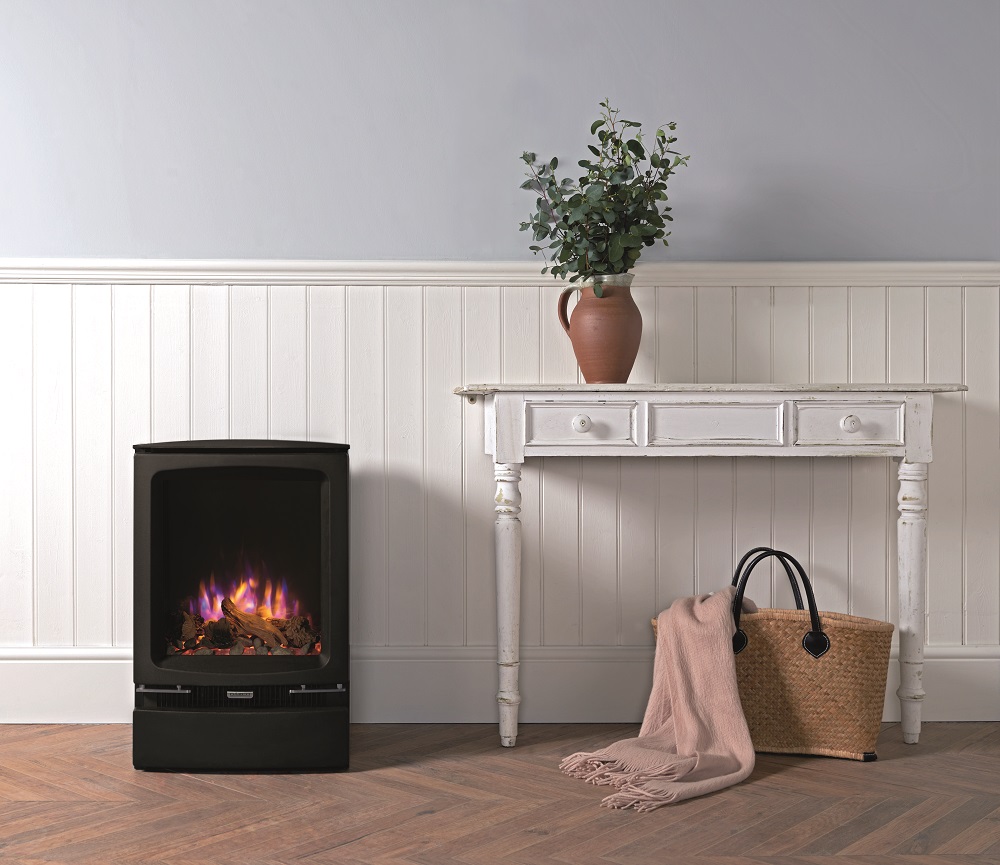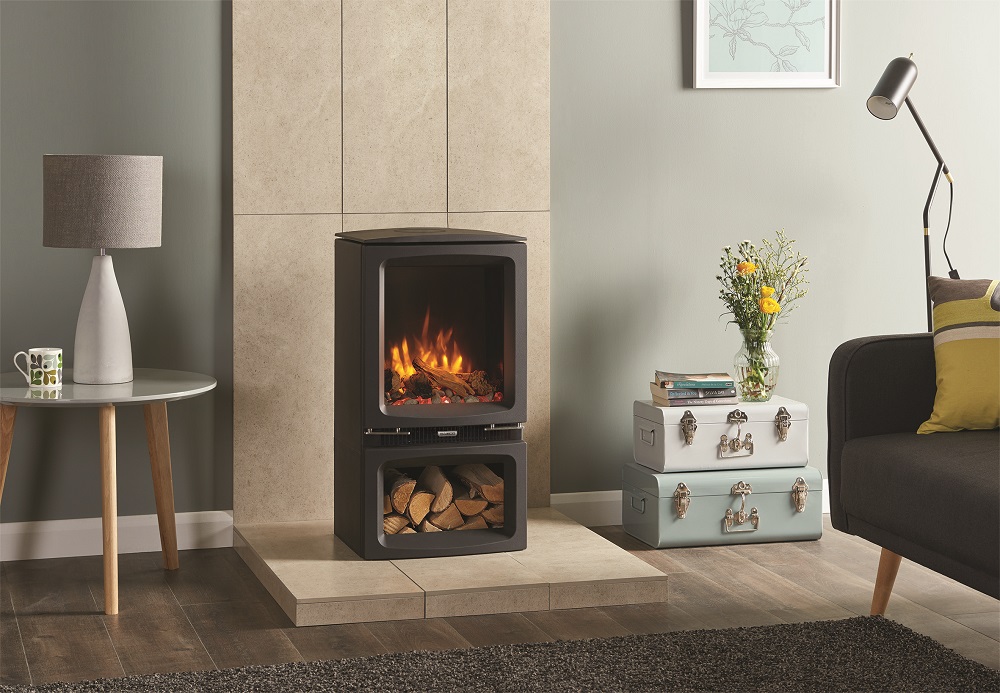 Vogue Midi
---
Sizes:
width: 416.00mm
height: 639.00mm
depth: 367.00mm
Heat output: 4.30 kW
Material: Steel
---
Available colors
---
Available versions
Conventional Flue
Balanced Flue
Electric
---
Creating amazing flame pictures, Vogue Gas stoves equipped with highly realistic log bed and a polished EchoFlame Black Glass lining that provides a fantastic, multi-sided reflection of the flames. Designed with the very latest gas fire technology.
For greater convenience, these stylish stoves can be upgraded with a Programmable Thermostatic handset which allows you to pre-set the stove to provide heat at selected times or temperatures.
Electric stove heat output 1 - 2kW