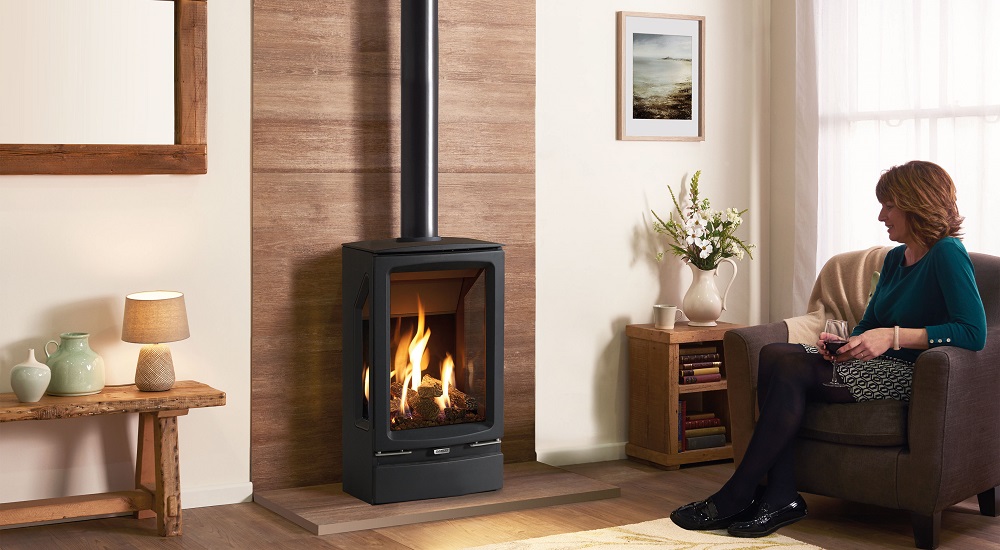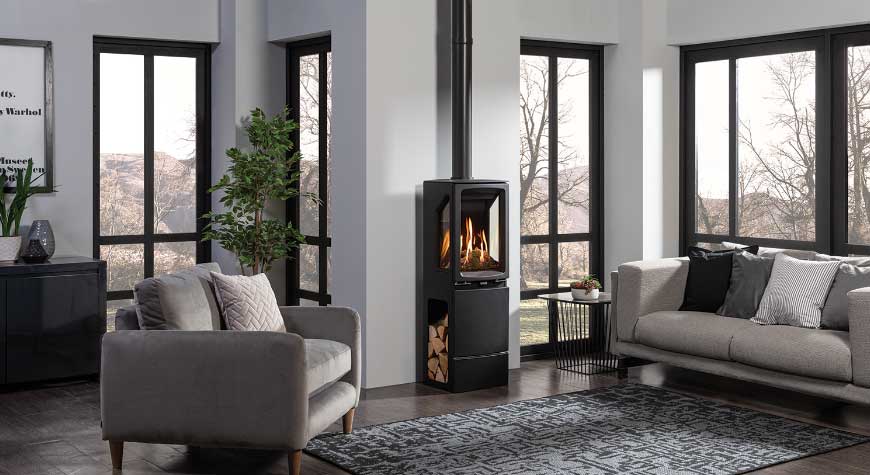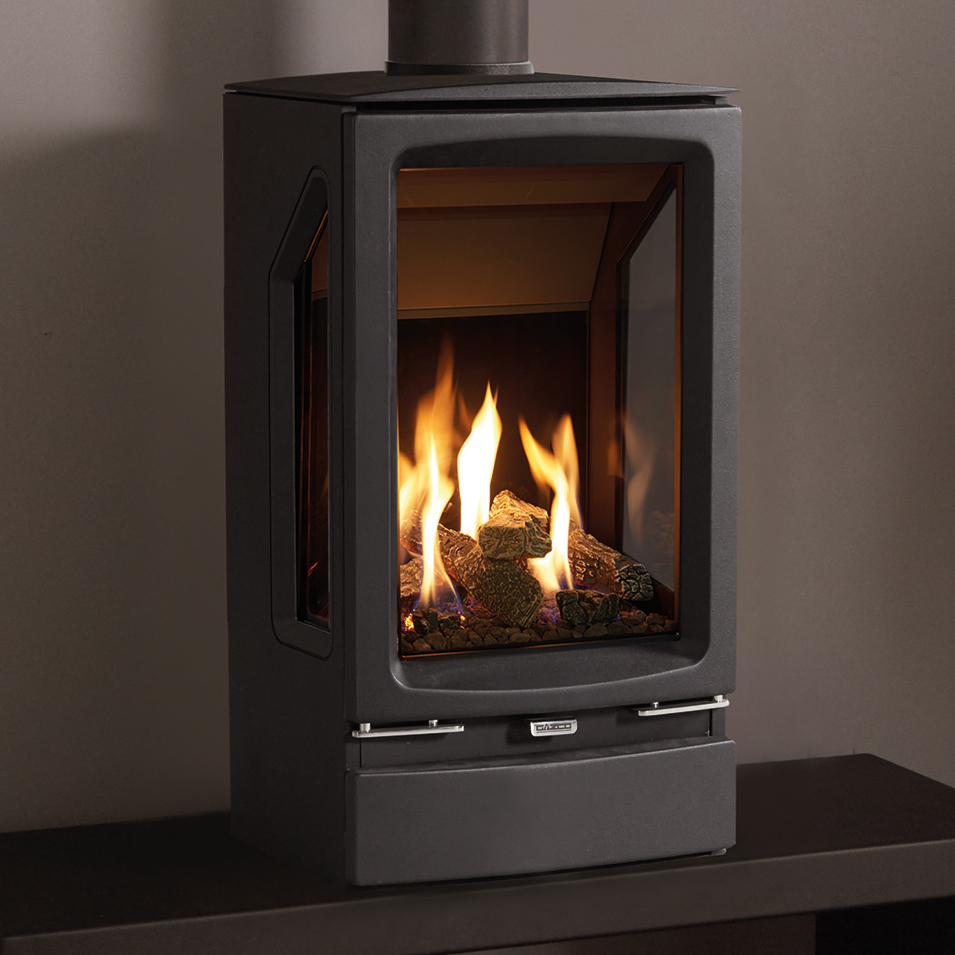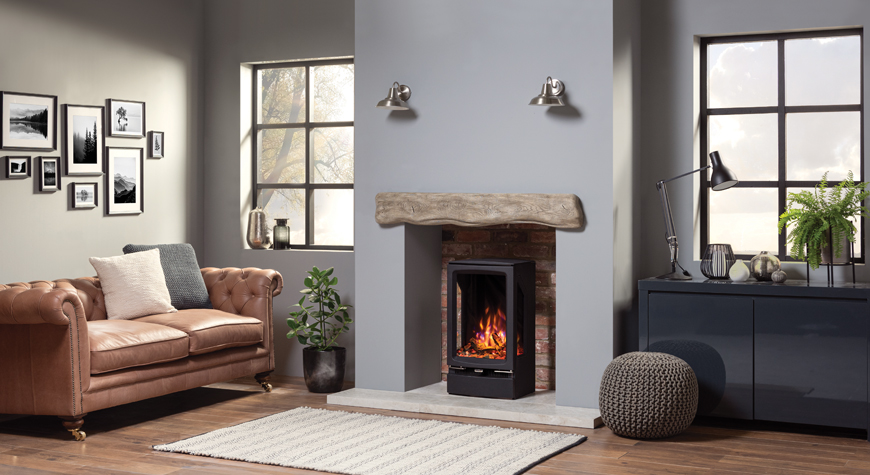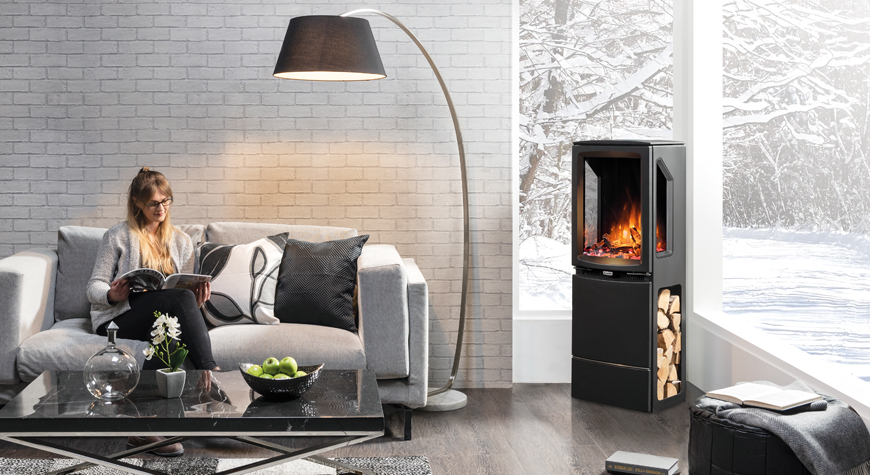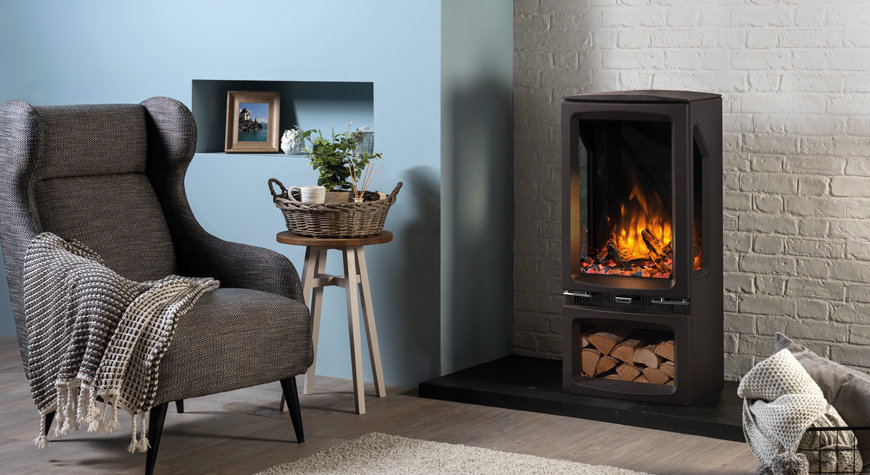 Vogue Midi T
---
Sizes:
width: 416.00mm
height: 776.00mm
depth: 367.00mm
Heat output: 4.80 kW
Material: Steel
---
Available colors
---
Available versions
Conventional Flue
Balanced Flue
Electric
---
Taller version of Vogue range for even more impressive effect. Creating amazing flame pictures, Vogue Gas stoves equipped with highly realistic log bed and a polished EchoFlame Black Glass lining that provides a fantastic, multi-sided reflection of the flames. Designed with the very latest gas fire technology.
For greater convenience, these stylish stoves can be upgraded with a Programmable Thermostatic handset which allows you to pre-set the stove to provide heat at selected times or temperatures.
This contemporary stove is also available in Midline or Highline versions, which feature stylish bases that can be filled with logs to add to the wood fire aesthetic.
Electric stove heat output 1 - 2kW