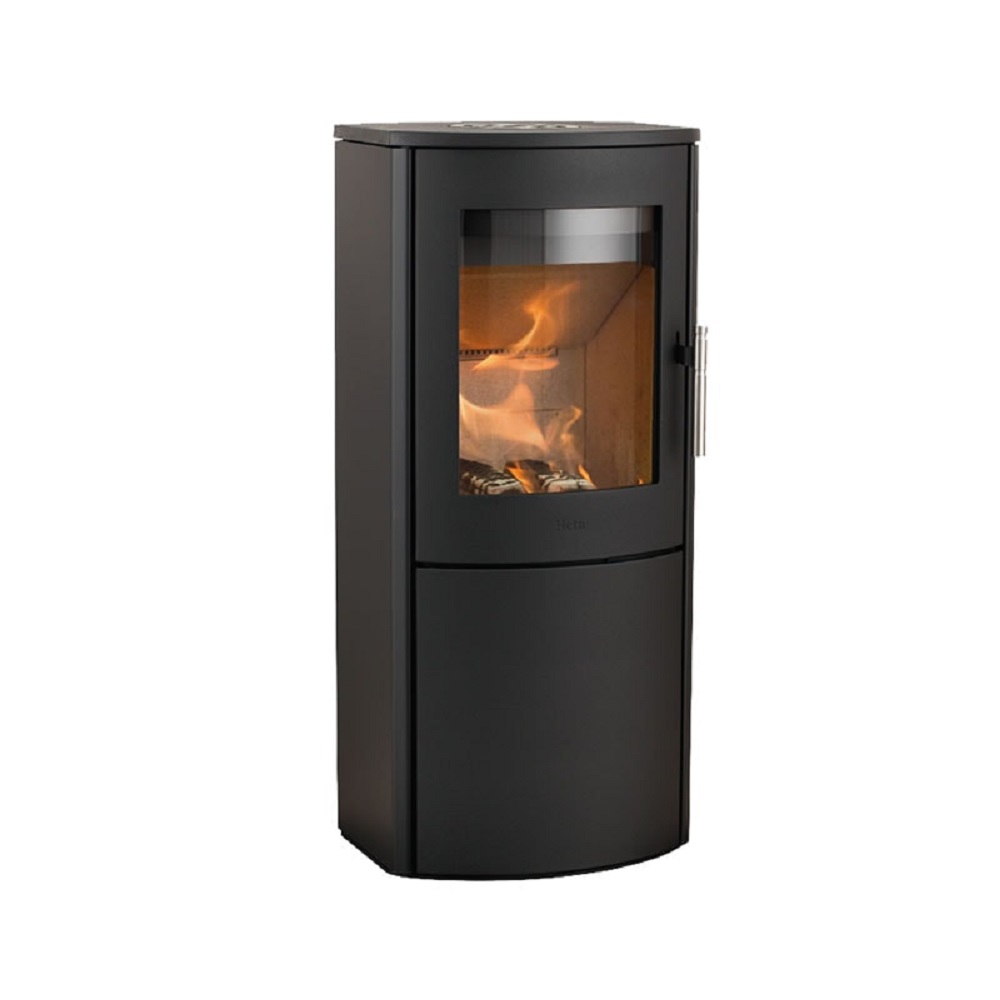 Scan-Line 800M Eco
---
Sizes:
width: 467.00mm
height: 1043.00mm
depth: 440.00mm
Heat output: 6.00 kW
Material: Steel
---
Available colors
---
Available versions
Woodburning
External air supply kit
---
Nominal heat output and range 6kW (2 - 8kW)
Scan-Line 800 is an ellipse-shaped stove in a smart and stylish design mainly in cast iron on the visible surfaces. Scan-Line 800 is environmentally friendly, beautiful and convenient all at the same time.
Scan-Line 800 series comprises of six different variants at different heights. The models can be supplied with steel, soapstone, sandstone, blackwood, limestone or ceramic cladding.
Available is also accumulating large volumes of heat, a baking oven, swivel models and combustion chambers at different heights.
HETA stoves meet Eco Design low emission standards and are DEFRA approved.