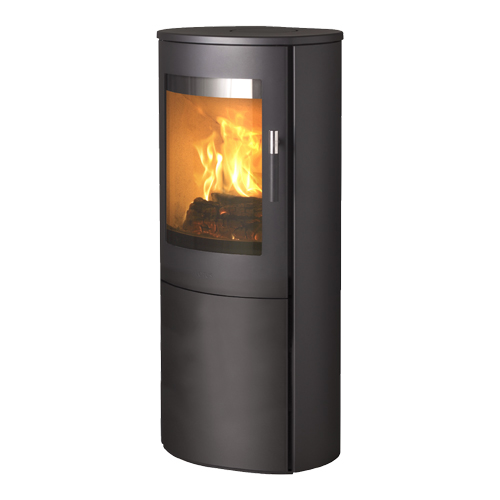 Mira 3 Eco
---
Sizes:
width: 471.00mm
height: 1082.00mm
depth: 385.00mm
Heat output: 5.00 kW
Material: Steel
---
Available colors
---
Available versions
Woodburning
External air supply kit
---
Nominal heat output and range 5kW (3 - 7kW)
Eco Design ready
The wood-burning stoves in the popular Lotus Mira series are a marriage of form and function. The series comprises Mira 3 and 4, models, which, with their sleek and simple lines, exude elegant and timeless design. Unique details such as the stainless steel air control lever and an exclusive handle make for easier operation. A stove is a synthesis of user-friendliness and solid craftsmanship. 
The practical ash pan is situated discreetly behind the door. 
In addition, Mira is available with a soapstone top and cut glass floor plate, which can be quickly removed to facilitate cleaning.