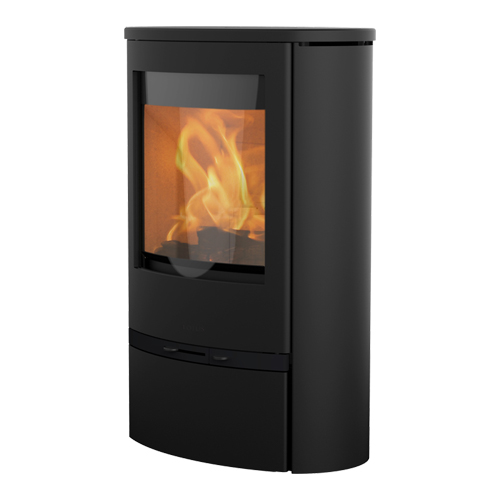 Jubilee 35 Eco
---
Sizes:
width: 724.00mm
height: 1092.00mm
depth: 454.00mm
Heat output: 7.00 kW
Material: Steel
---
Available colors
---
Available versions
Woodburning
External air supply kit
---
Nominal heat output and range 7kW (4 - 10kW)
Eco Design ready
The Lotus Jubilee 35 is another fantastic wood-burning stove. It has huge combustion chamber, which can take logs up to 50 cm in length. The frame on the back of the door is made of cast iron for optimum durability and strength. The moulded Skamolex combustion chamber is designed to accommodate the large logs and is part of the Lotus ECO Green Burn Technology programme. All this ensures that the heat is utilised to optimum effect.

User-friendliness is designed into every detail, and the control levers are neatly integrated above the narrow wood storage compartment, which can be used for kindling materials and accessories. The large solid door opens easily.

Jubilee 35 is for those who want the experience of a large fire - with a unique play of flames and high heat output.