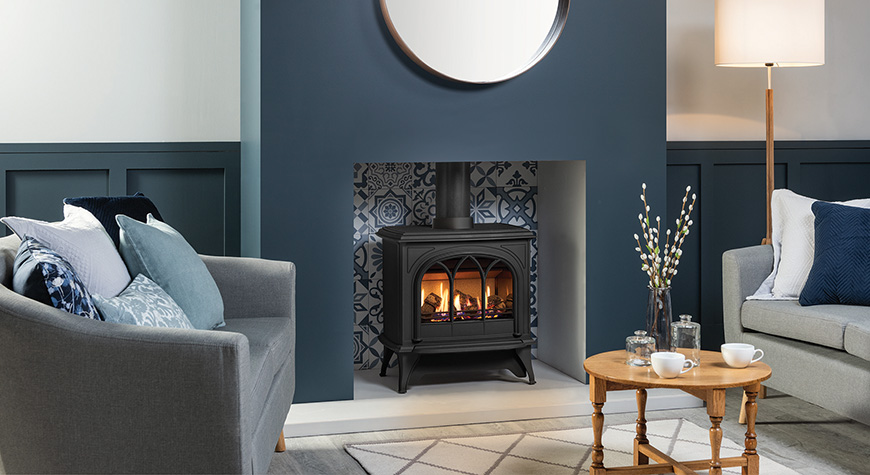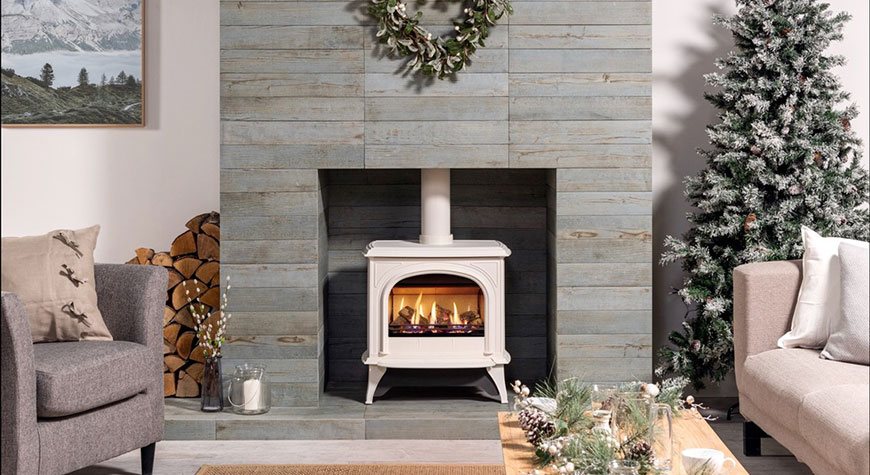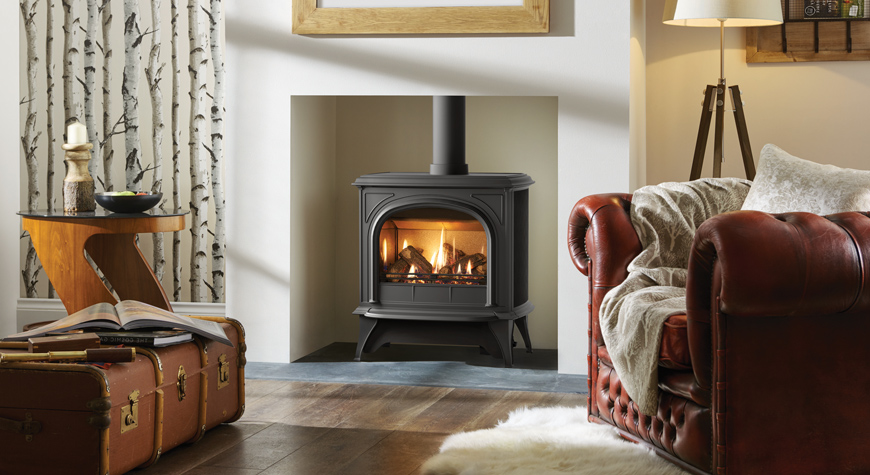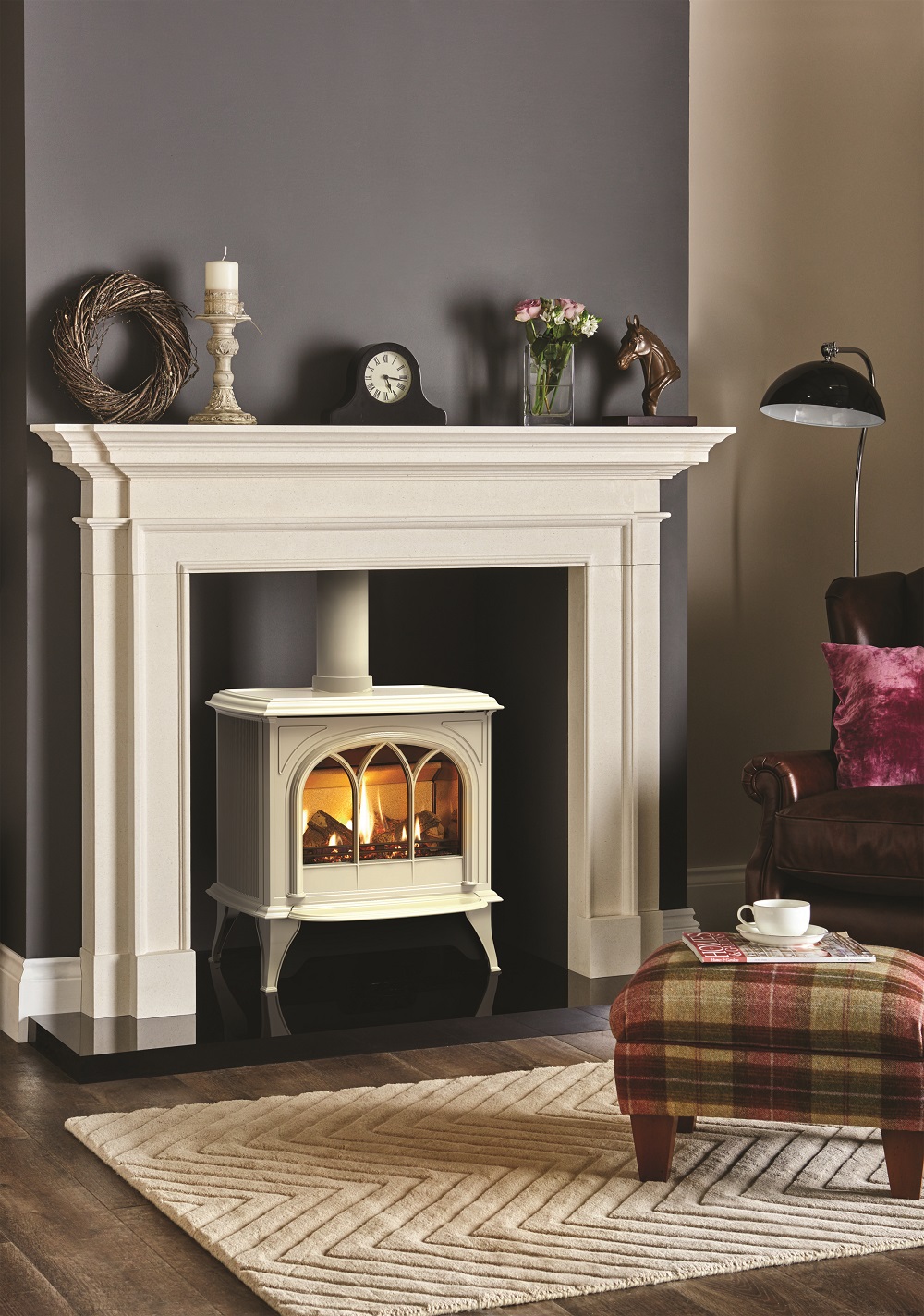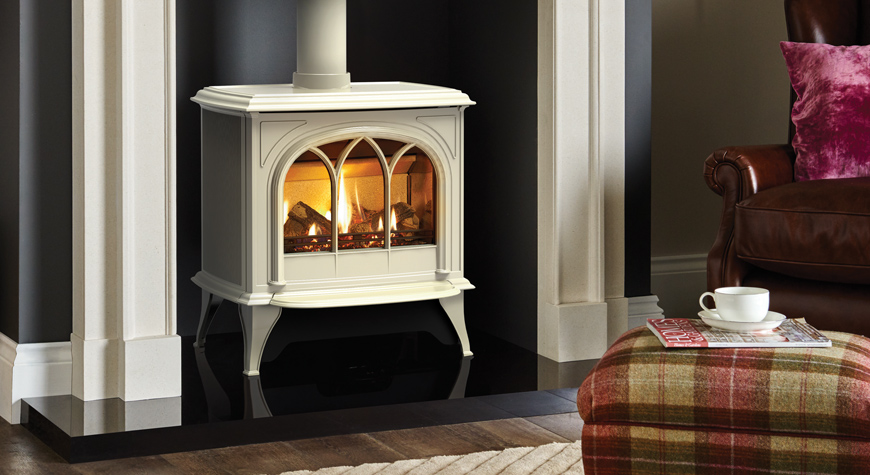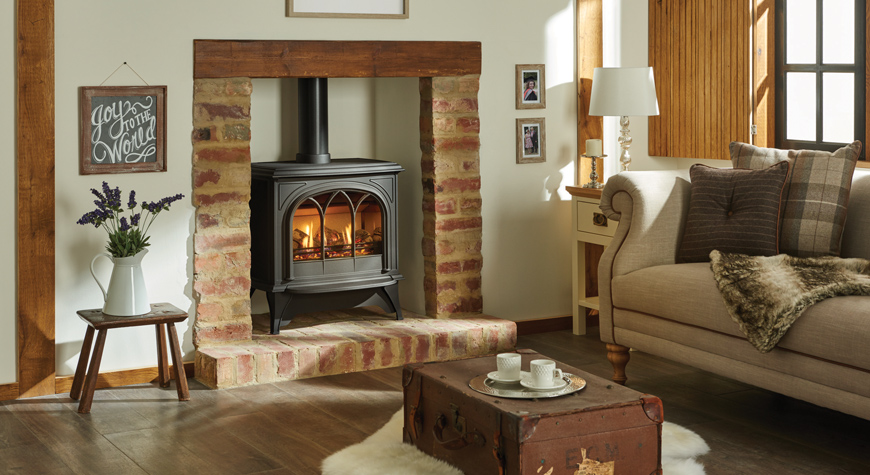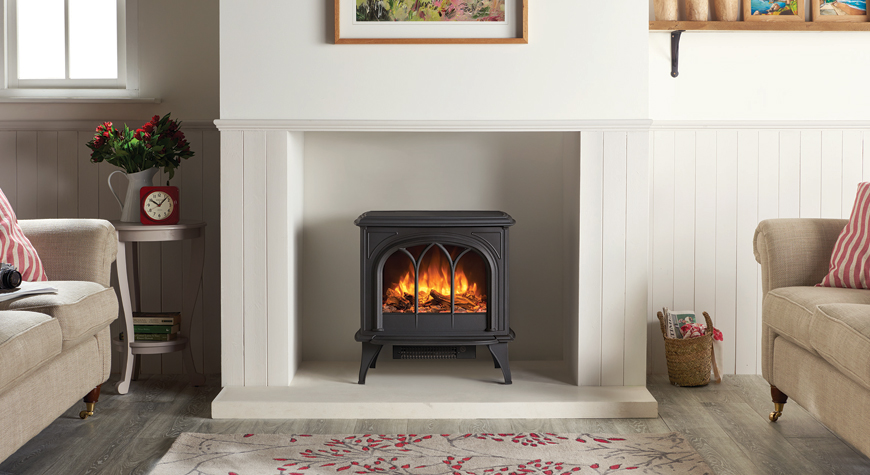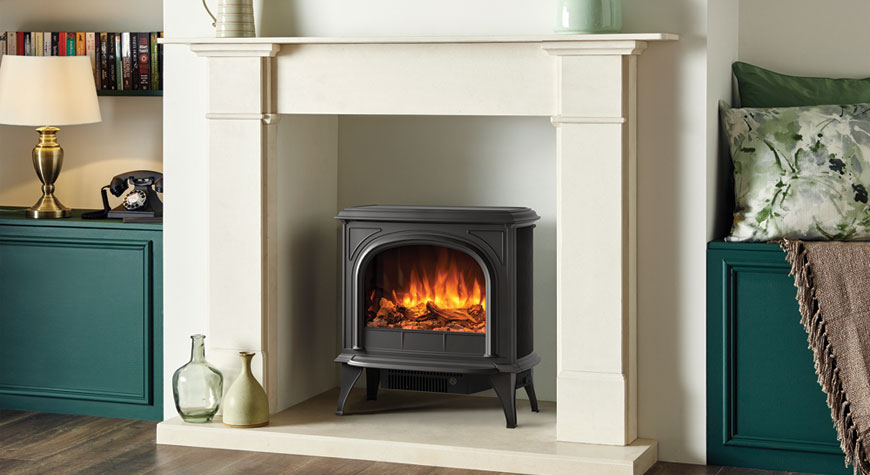 Huntingdon 40
---
Sizes:
width: 641.00mm
height: 653.00mm
depth: 382.00mm
Heat output: 5.50 kW
Material: Steel
---
Available colors
---
Available versions
Conventional Flue
Balanced Flue
Electric
---
The largest model in range, the Gas Huntingdon 40 gas stove perfectly fits big fireplace openings or spacious rooms. It can quickly warm the large space with impressive efficiency up to 84%.
Presented in a three finishes; Matt Black, Matt Ivory and Ivory enamel, the Huntingdon 40 gas stove can be chosen with a tracery door for refined style or clear door for an uninterrupted view of the realistic log bed and rolling flames, allowing you to select the styling that fits your décor.
For added convenience, the Huntingdon 40 can be upgraded from manual operation with a choice of optional handsets for remote control as well as programmable thermostatic and timer functionality.
Electric stove heat output 1 - 2kW