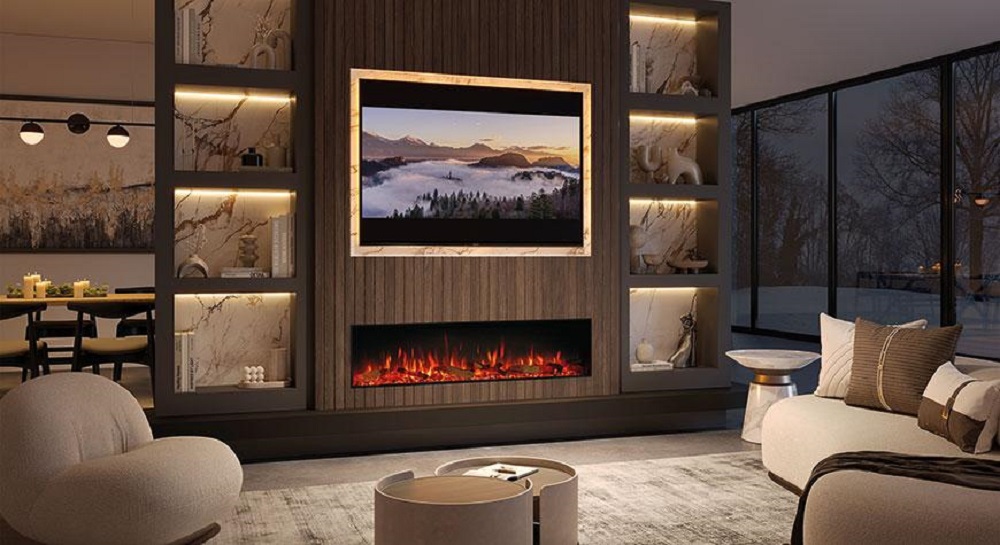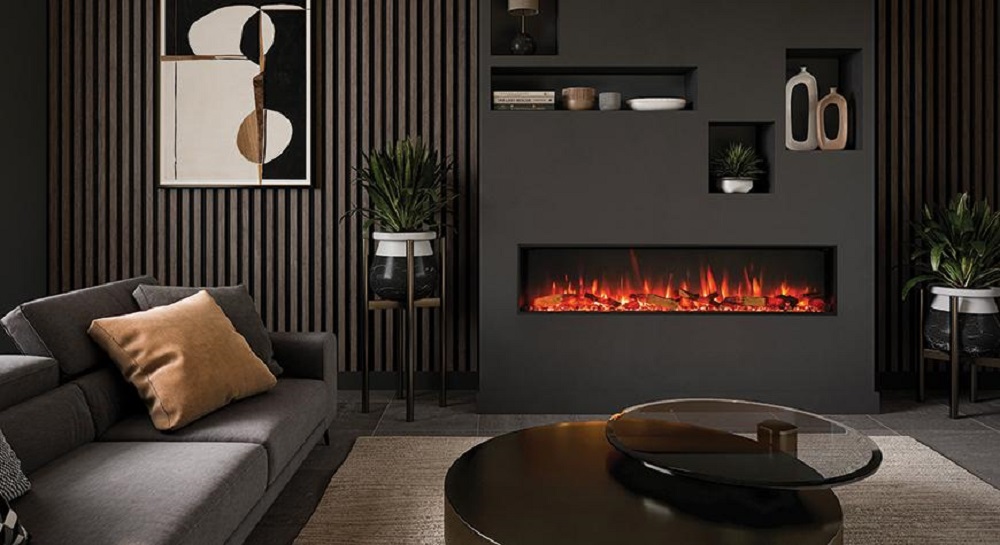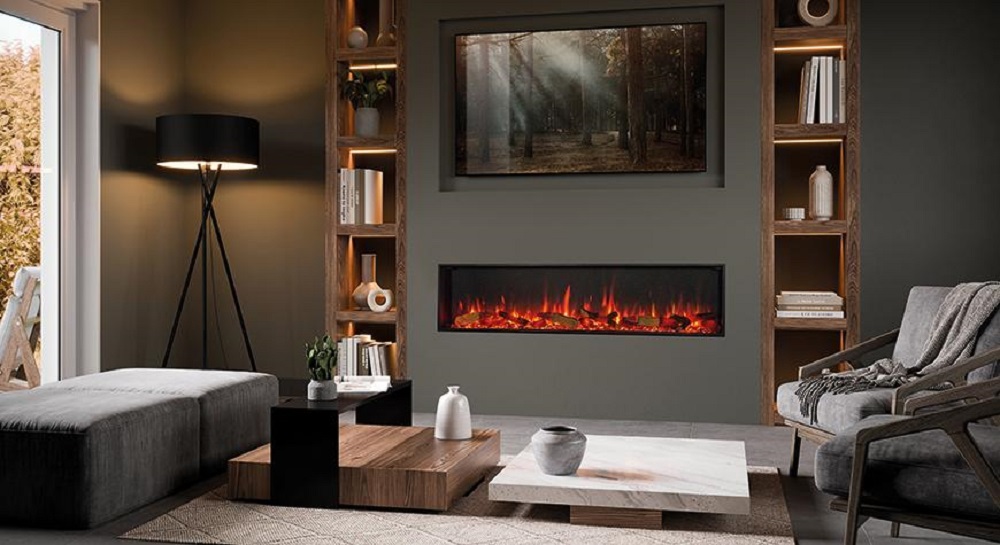 eStudio 165R
---
Sizes:
width: 1670.00mm
height: 500.00mm
depth: 200.00mm
Heat output: 2.00 kW
Material: Steel
---
Available colors
---
Available versions
---
The Gazco eStudio 165R Inset Electric Fire is the largest of the range, making for an ideal media wall centrepiece. This contemporary modern electric fireplace, can create the perfect ambience at just the touch of a button, with or without the heat. Its fascinating glowing ember and log-effects, multiple different flame effects and vibrant Chromalight® LED system, are all accessible from the remote handset, putting control right at your fingertips.
For added splendour, the optional Mood Lighting System can be placed almost anywhere you see fit – and is a favourite for feature media wall installations.