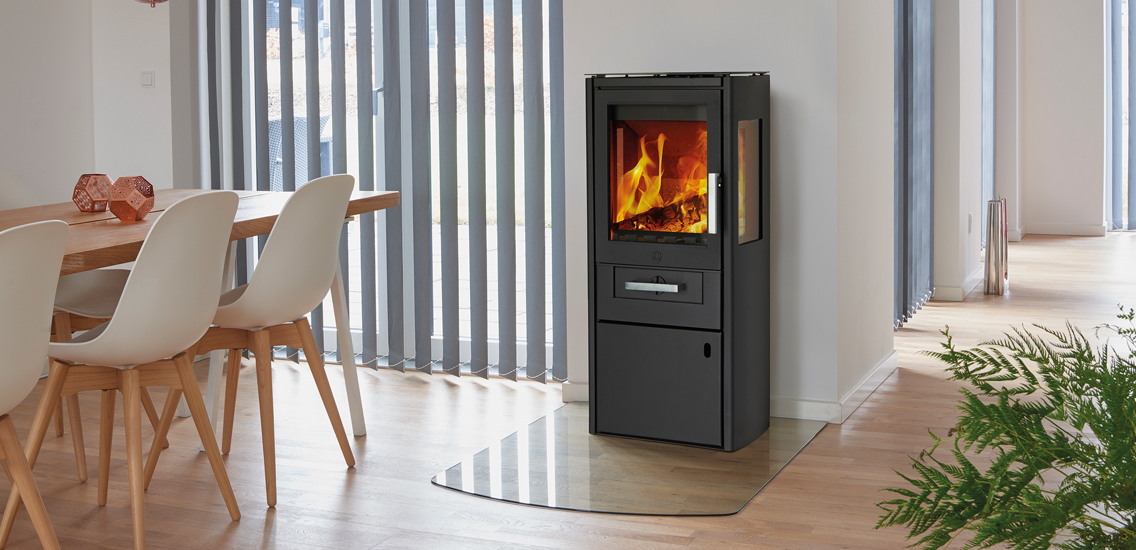 Bornholm Eco
---
Sizes:
width: 460.00mm
height: 1005.00mm
depth: 350.00mm
Heat output: 5.50 kW
Material: Steel
---
Available colors
---
Available versions
---
Nominal heat output 5.5kW
Eco Design ready
The Bornholm wood burning stove provides a panoramic view of the stunning flames, the Bornholm's burn chamber creates soaring visuals with Cleanburn and Airwash systems.
This latest model also features the addition of a door to the useful storage area in the stove's base section, allowing logs and accessories to be hidden out of sight. Like many models in the Varde stove collection, this advanced wood burning stove has the option of an external air supply to negate the need for an additional room vent. adds large side windows to this superb design.